Le cercle du thé Lausanne
Le Cercle du Thé in Lausanne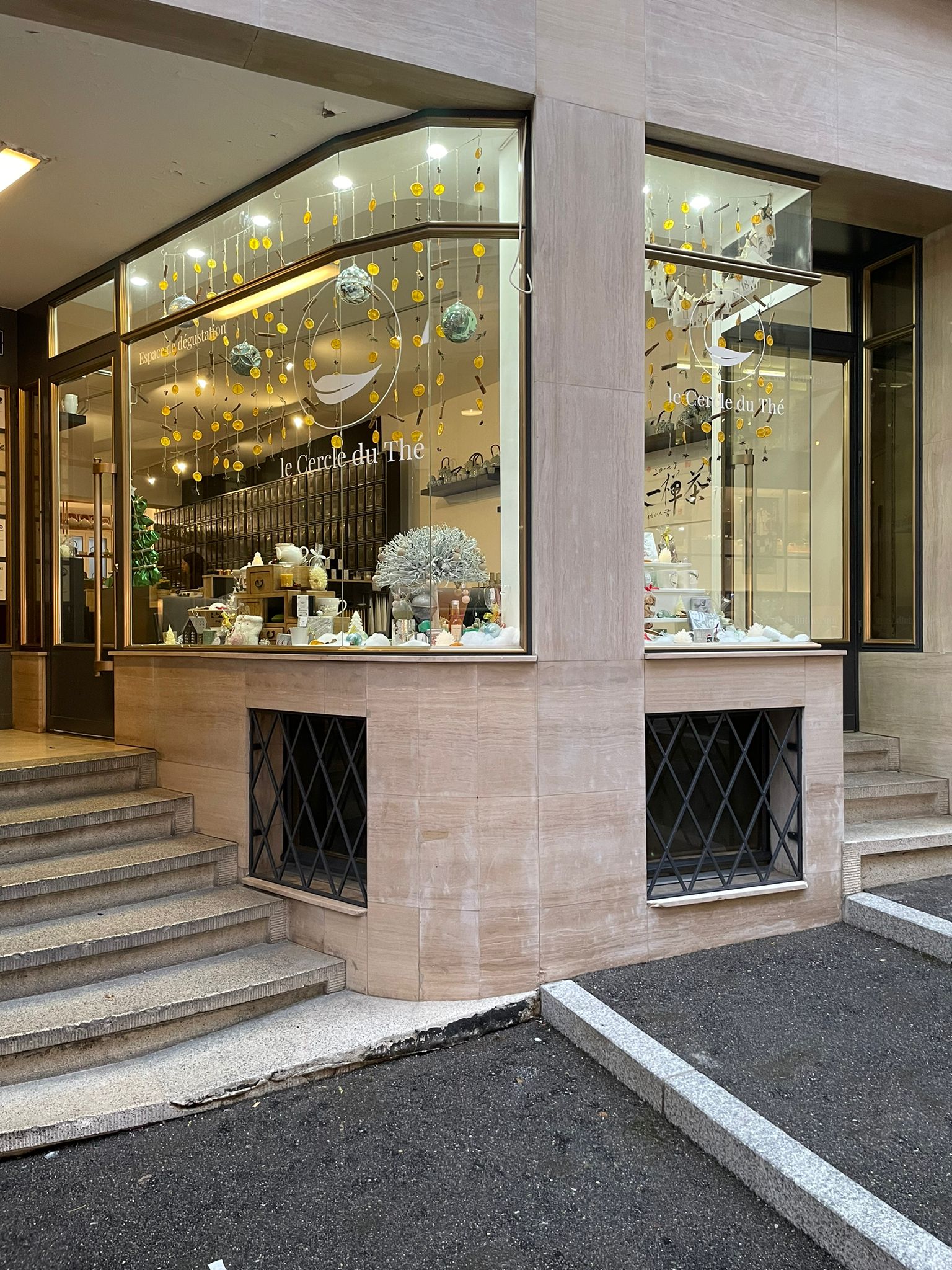 Anne, Tiziana, Yoshiko and Bérangère welcome you to their new tea shop in Lausanne where you will find more than 200 references of real teas, eco-responsible tea bags and a multitude of accessories related to the world of tea...
After having set up a shop in Nyon, which was able to seduce through a wide choice of products and a unique service, our quartet of shockers took on a new challenge by trying to import their concept to Lausanne. As this is Anne and Tiziana's home town, it was only natural that they wanted to offer their services to the inhabitants of this historic city.
In addition, the shop offers many items directly from Asian countries, especially Japan and China. The entire assortment is carefully selected to offer the highest quality and a unique experience.
Qui plus est, dans cette boutique une optique résolument écologique est mise en place ; ceci notamment au travers des thés en sachets compostables proposés ou encore en offrant une quantité supérieure de thés certifiés "bio".
And, to top it all off, in between shopping, you can relax with a tea or coffee in a cosy and warm space, as our drinks are also available to take away!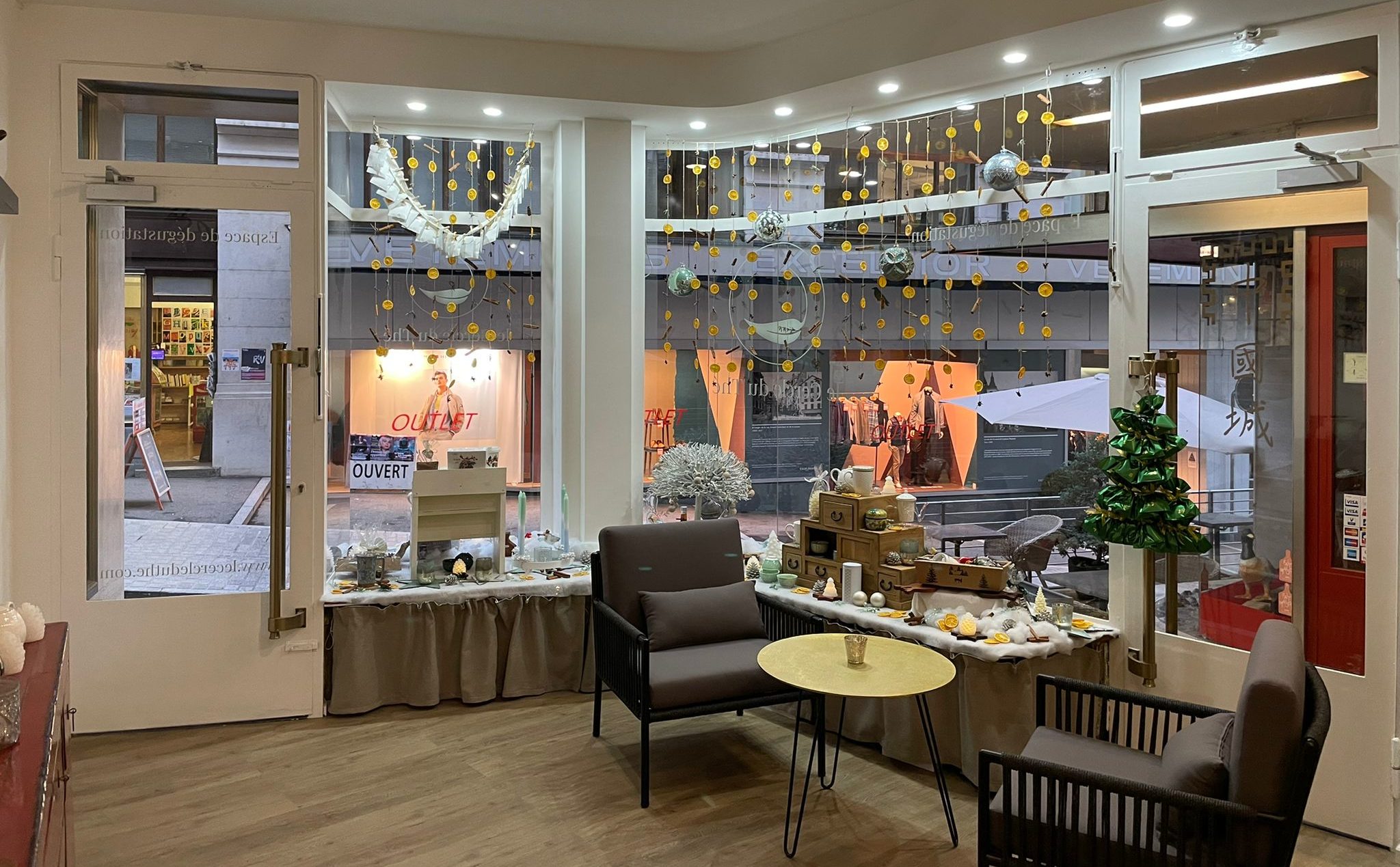 Notre salon de dégustation
Avec un nombre réduit de place, chaque table offre un moment intime autour d'une boisson réconfortante et enveloppante…
Au travers de son espace dédié, les collaborateurs du Cercle du Thé proposent thés, cafés, matés, matcha ou encore de délicieux chocolats chauds maisons !
Notre sélection de thés complète est disponible pour une dégustation sur place. Pour cette raison, n'hésitez pas à solliciter un conseil pour vous aiguiler dans votre choix.
De la durée d'infusion à la température d'infusion, en passant par un cadre apaisant, le Cercle du Thé met tout en oeuvre pour vous offrir un cocon de tranquillité en plein coeur de Lausanne.
Petite douceur : le Cercle du Thé collabore avec différentes pâtisseries locales afin de proposer une pâtisserie du jour pour accompagner votre boisson favorite (également sans gluten et sans lactose) !
Avec une atmosphère spécialement travaillée pour être zen et moderne, tout en respectant les codes ancestraux liés à l'univers du thé, le Cercle du Thé promet un voyage sensoriel unique !
Que ce soit avec son habituel "mur de boîtes" (près de 250 références) ou encore des étagères d'inspiration asiatique réalisées par un artisan local, l'aspect local et traditionnel a été instauré jusque dans les moindres détails…
Que ce soit des meubles japonais, une sélection de boites de thés japonaises ou encore un choix étendu de vaisselle, de porcelaine ou de fonte, vous trouverez sûrement de quoi faire votre bonheur ou celui de vos proches.