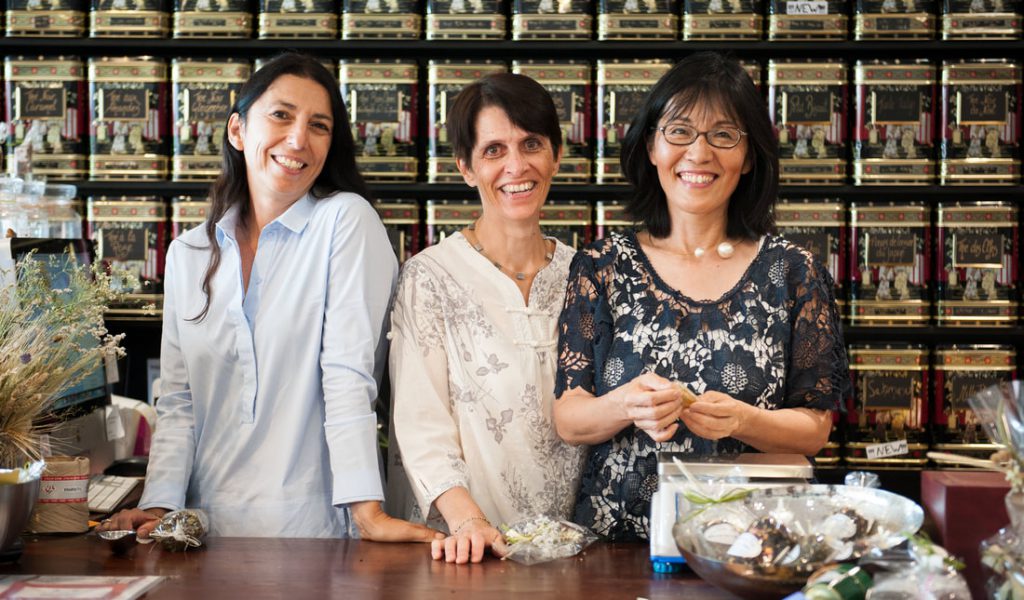 For several years now, Anne von Erlach has been welcoming her customers in the heart of Nyon, on Rue Perdtemps, under the name "La Boîte à Thé", a name shared with three other shops in the region. She has decided to give her shop a new identity: le Cercle du Thé.

Le Cercle? It's the sweetness, the comfort, the symbol of a place where connoisseurs and the curious are welcomed in a warm and relaxed atmosphere. Here, with her two friends Tiziana and Yoshiko, Anne will take the time to tell you all about the cultivation, plucking and processing of tea, about the great tea-producing countries she and her family have visited - China, Japan, India, Sri Lanka, Vietnam, Malaysia in particular - and about the Eastern and Western rituals of preparing and tasting this age-old drink.

You can enjoy a moment of calm in the small lounge, or on the intimate and charming terrace which opens in fine weather. You will taste the most refined teas, the most original and fragrant blends...
You too will enter in le Cercle du Thé !