For several years now, Anne von Erlach has been welcoming its customers in the heart of Nyon, at Rue Perdtemps, under the "La Boîte à Thé" banner, which is shared by three other shops in the region. She has decided to give her shop a new identity: le Cercle du Thé. Le Cercle ? It is softness, comfort, the symbol of a place where connoisseurs and the curious are welcomed in a warm and relaxed atmosphere. Here, with her two friends Tiziana and Yoshiko, Anne will take the time to explain you all about the cultivation, picking and processing of tea, about the great producing countries she and her family have visited - China, Japan, India, Sri Lanka, Vietnam, Malaysia in particular - to learn about the oriental and occidental rituals of the preparation and tasting of this age-old drink. You can enjoy a quiet moment in the small lounge, or on the intimate and charming terrace which opens on sunny days. Here you will taste the most refined teas, the most original and fragrant blends....
You too will enter in le Cercle du Thé !
Tiziana, Anne, Yoshiko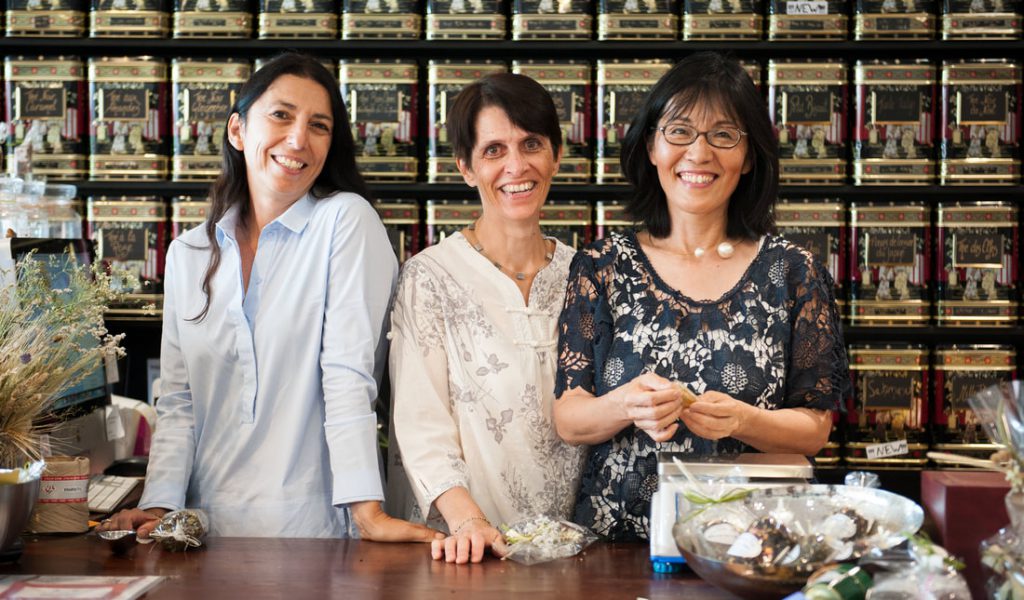 Anne (in the middle)
Coming from a family of coffee drinkers, Anne discovered the thousand facets of tea with her husband through her travels in Asia, her reading and, for the past few years, the management of a tea shop she created in Nyon. From her first love for decoration, she has kept a warm sense of decor and an ever-awakening curiosity for original and rare objects. Her goal? To share this curiosity with her customers by regularly offering new teas and accessories in her shop.
Tiziana (on the left)
After working for many years in a local tea shop, she joined le Cercle du Thé team where she assists Anne thanks to her efficiency, her smile and her pleasure to serve the customer.
Yoshiko (on the right)
Born in Nara, Japan, Yoshiko attended the matcha tea school before arriving in Switzerland. Expert in Ikebana and Origami, she completes the team with her sense of Japanese hospitality and kindness.
The entrance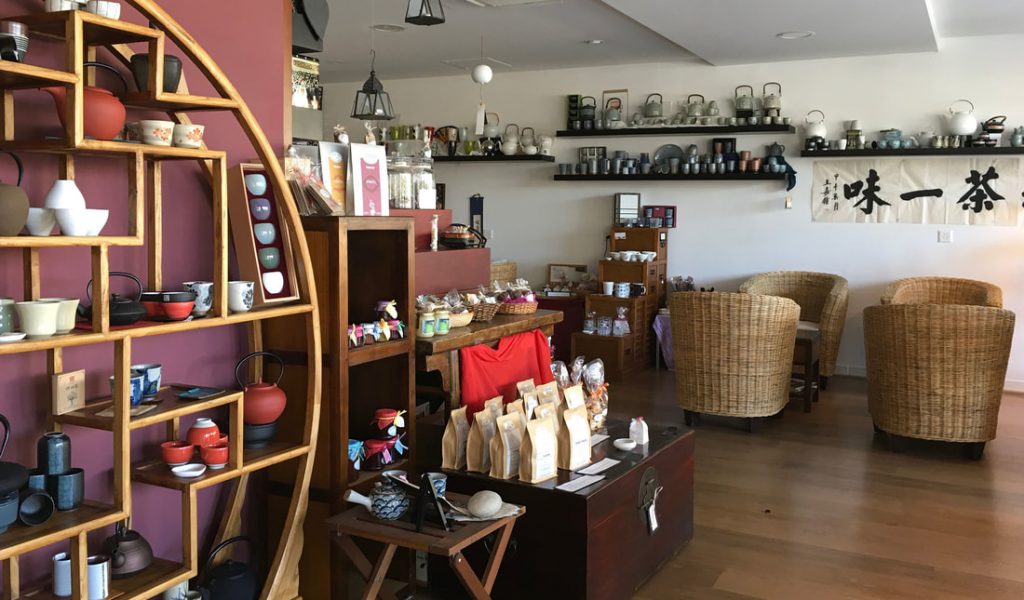 The small lounge
The terrace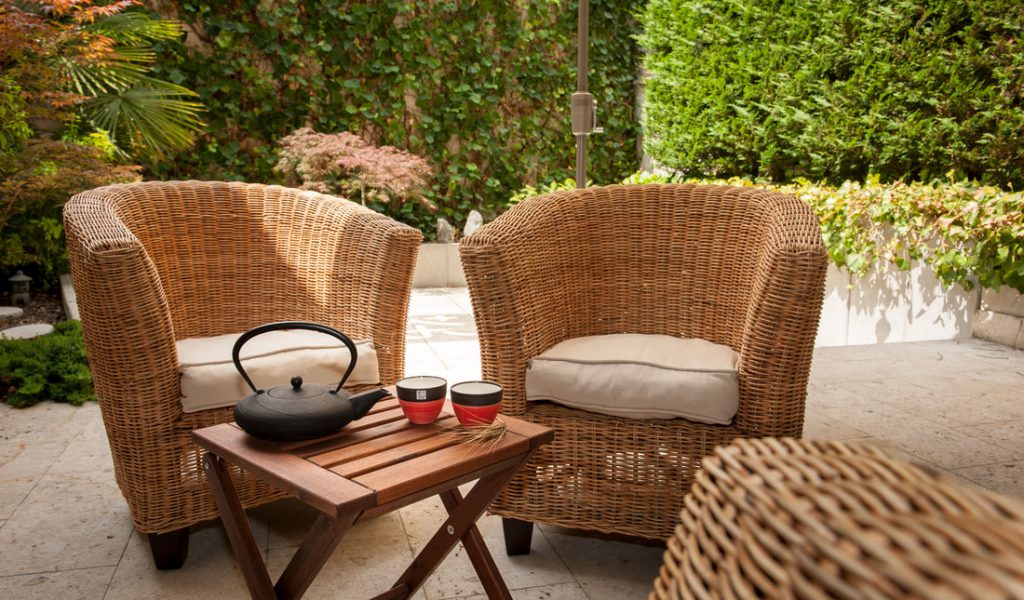 Find us