The Gallery, the gift shop showcasing local artists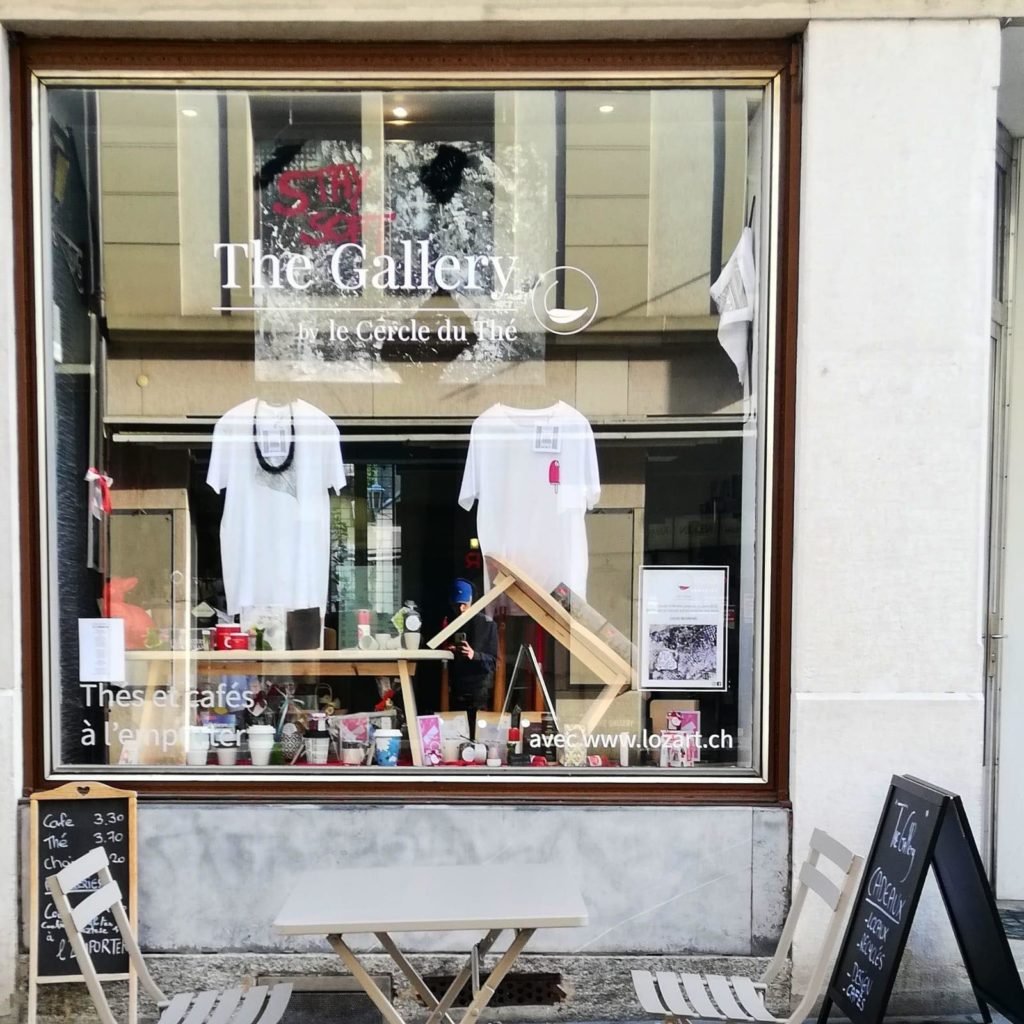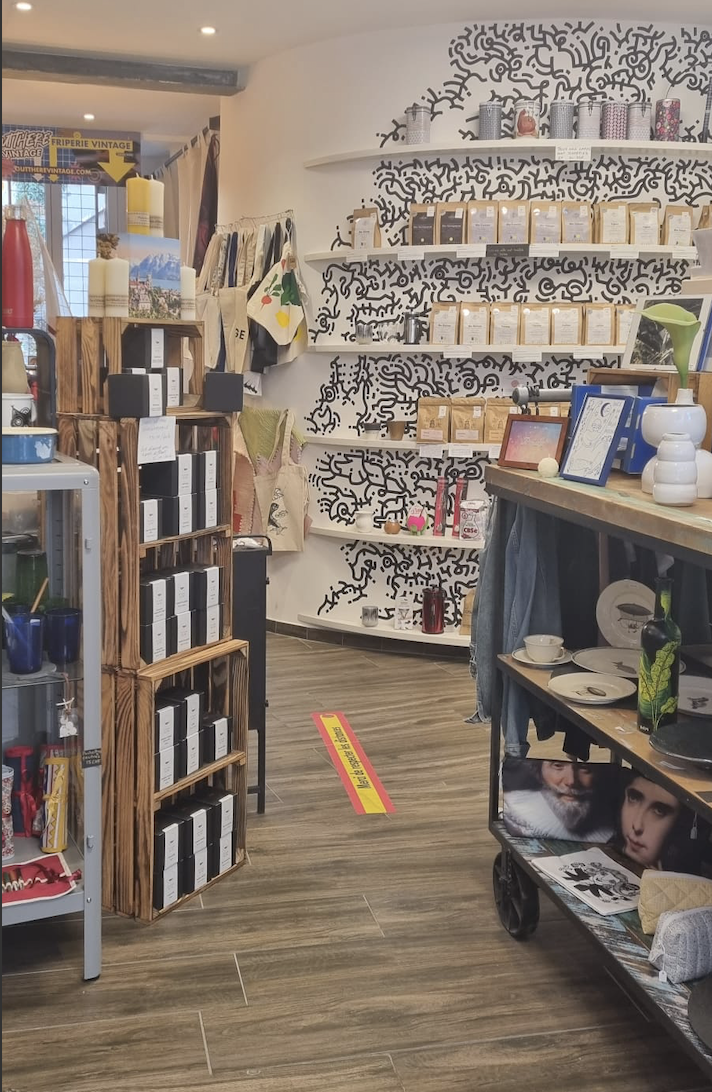 Anne and Lancelot von Erlach welcome you to their shop where you will find gifts that stand out from the crowd : graphic T-shirts, unique clutch bags, original jewellery, dishes painted by artists, ...
En collaboration avec l'association Lozart qui vise à promouvoir l'art et les artistes en Suisse romande, ils exposent également sur leurs murs des œuvres d'artistes vaudois qui changent tous les 3 à 4 mois environ. Ces œuvres peuvent aussi être achetées si l'envie vous prend.
En outre, la boutique vous propose de nombreux articles recyclés ou fairtrade, comme des bijoux confectionnés en Inde de façon équitable avec du tissu recyclé, de jolis verres faits avec du matériel recyclé ou encore des bougies locales réalisées par des artistes de la région.
La boutique expose également un grand choix de cafés, tous torréfiés en Suisse ; chacun ayant une histoire à raconter ainsi que des saveurs à vous faire déguster.
Sur place, vous trouverez aussi une sélection de 15 thés différents, directement mis sachets par Le Cercle du Thé.
Par ailleurs, The Gallery propose un très large assortiment de matés, soit près de 20 références différentes. Evidemment, ceux-ci sont aussi accompagnés de tout l'attirail nécessaire à leur consommation en bonne et due forme (bombilla, calebasse,…).
Depuis 2021, toujours à la recherche de nouveautés pour satisfaire sa clientèle, The Gallery a mis sur pied un partenariat avec une friperie vintage Lausannoise. Ceci afin de créer un rayon de flippes sélectionnées avec soin, qui sauront séduire même le plus exigeant des clients.
Toujours afin de mettre en avant les artistes de la région en avant, The Gallery crée régulièrement des expositions, des évènements ou autres avec des institutions ou entreprises locales qui elles aussi ont à coeur de retourner à un commerce local.
Un petit espace dégustation, juste au cas où…
Cerise sur le gâteau, entre deux emplettes, vous pouvez vous asseoir à un petit bar et déguster un café ou un thé (évidemment en provenance directe du Cercle du thé).
Même si vous n'avez pas le temps, nos boissons se dégustent également à l'emporter…
En été, découvrez également notre collaboration exclusive avec les glaces LOOM, un goût et des saveurs incomparables !
They wrote about us
Découvrez l'article du temps sur The Gallery : https://www.letemps.ch/lifestyle/the-gallery-boutique-cadeaux-met-valeur-artistes-nyon